Marvel's Infinite Comics Wolverine adventure heads towards its close today with the twelfth issue and one massive brawl.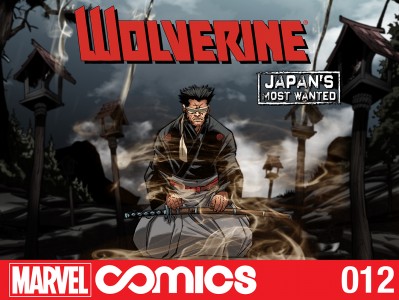 Today, Wolverine's quest reaches its jaw-dropping climax in WOLVERINE: JAPAN'S MOST WANTED #12, the definitive Infinite Comic series from the creative team of Jason Aaron, Jason Latour, and Paco Diaz! War erupts across Japan as Wolverine sinks his claws into the deadly Hand Clan! With the nation—and possibly the entire world—hanging in the balance, will the beserker rage be enough to halt an entire army?
This is the next to last issue for the book, which is a landmark title for the Infinite Comics platform from Marvel. If you've been following our coverage here on BG, then you know that Japan's Most Wanted is a digital-only comic that not only happens within Marvel continuity, but also will have major ramifications for Wolverine and the Marvel U in general upon its conclusion next month.
To put it simply, it's cool stuff that no Wolverine fan should miss. Catch Wolverine: Japan's Most Wanted #12 right now on the Marvel App or through the Marvel online storefront.
Continue Reading >>> Source link