Michael Thommason, who has the world's largest video game collection is putting them up for sale. What this means is that whoever buys all 11,000+ game not only gets a tonne of games but also a Guinness world record as well.
The record stood last year at 10,607 games, but Thommason has since picked up 100's more in that time. According to Thommason 2,60o plus are factory shrink-wrapped, with the other 8,300 are complete with box and manual.
It has taken over 25 years to amass this collection. It is due to personal issues and family responsibilities that Thommason is selling his collection.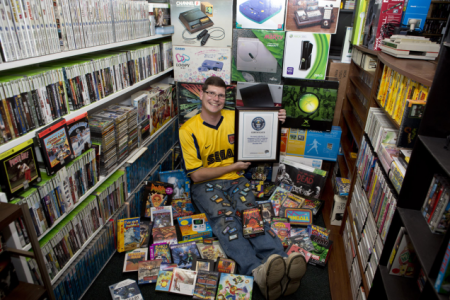 Continue Reading >>> Source link