The world of pro wrestling is back once again. WWE 2K20 will be landing on consoles this fall with Becky Lynch and Roman Reigns on the cover.
Ring the bell
You knew it was only a matter of time, and now the 2020 edition of 2K's WWE series has finally been revealed. Aside from the game's cover stars, 2K has also taken the wraps off of what sounds like a pair of story modes.
The main story is inarguably about the four biggest female stars in the WWE universe right now. Backing that up is a trek through the career of Reigns.
From the official release: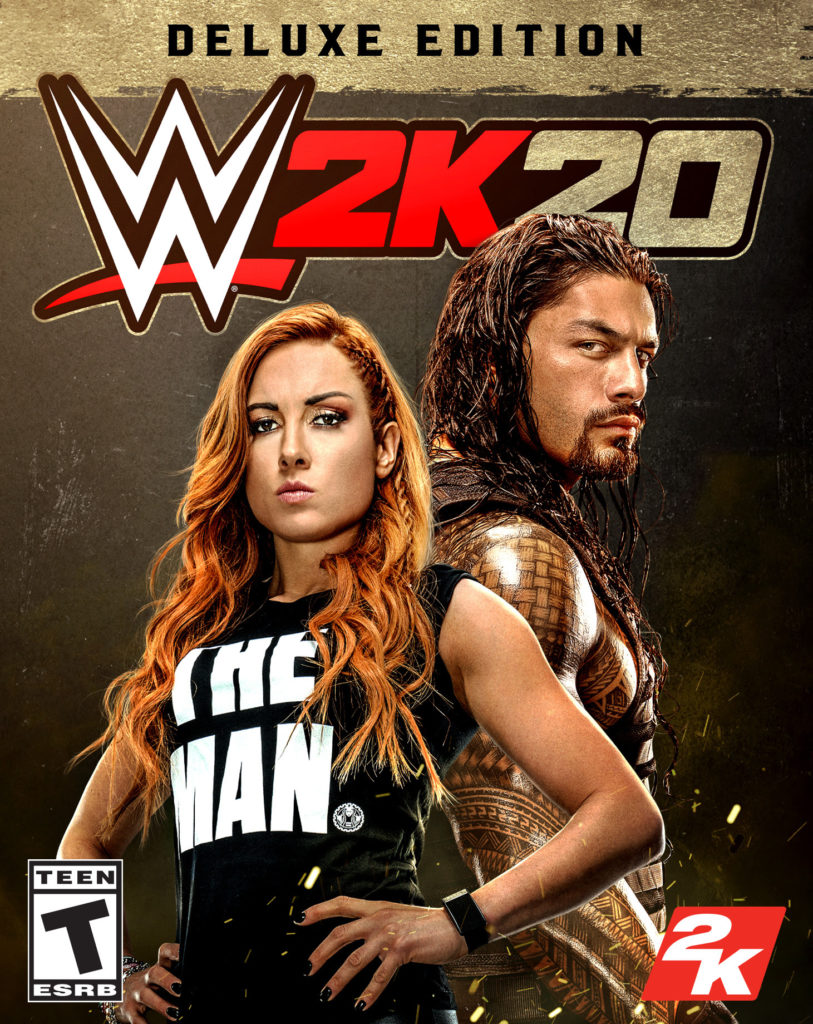 WWE 2K20, in direct response to fan feedback, will include several franchise firsts alongside streamlined gameplay and a variety of popular modes. The story-driven, objective-based 2K Showcase: The Women's Evolution will follow the careers of the Four Horsewomen – Raw Women's Champion Becky Lynch, SmackDown Women's Champion Bayley®, Charlotte Flair® and Sasha Banks®. Controls will be streamlined to allow new players to jump into the game more easily, while experienced players will still enjoy a challenge.
In addition, WWE 2K20 players will be able to compete as both male and female Superstars in MyCAREER and Mixed Tag matches, while last year's popular WWE Towers returns with exciting new challenges, including a story-driven Tower centered around the career of Roman Reigns.

The game will also introduce a new service model – WWE 2K20 Originals – set to deliver a wealth of 2K Showcase add-on content for player exploration beyond the game's initial launch. Each of the WWE 2K20 Originals will present a new playable world and its own unique theme, with more details to be announced in the coming months. WWE 2K20 Originals is downloadable content that may require additional purchase.

2K Games press release

Streamlined?
Not just that though, 2K has also let a few little tidbits loose as goes the gameplay. And it sounds like developer Visual Concepts (edited: we had mistakenly labeled Yukes as developer) might be changing things up a little more than usual this year.
2K seems to really be enforcing the "streamlined"nature of 2K20's gameplay in the press release. There's no deeper explanation of what that might mean, but it's said a few times. Presumably, we'll find out soon enough.
Personally I'm always hoping for a slower and more strategic approach, like the classic N64 grapplers. Also I'm hoping that the downloadable community creations returns, since they're such an amazing way of adding to the roster. I'm pretty sure the latter will be in there, the former though, not so much.
October 22nd is the date, when WWE 2K20 lands on the Xbox One, PS4, and PC.
Continue Reading >>> Source link